Every Thursday 8pm - 10pm | €15 | Buurtcentrum de Leeuw,  Utrecht
Improve your Dutch by improvising!
Learning a new language is hard. Using a new language is even harder, especially with those annoying Dutchies who keep using the opportunity to show off their English. Starting out you will inevitably make mistakes, and that is just no fun… right? 
In improv, we love making mistakes. It is the perfect tool to get more comfortable with the Dutch language. Improv Your Dutch is a drop in workshop for expats who want to practice their Dutch. It is not about studying proverbs or learning the irregular verbs by heart, but about connecting, making yourself understood and just trying it out.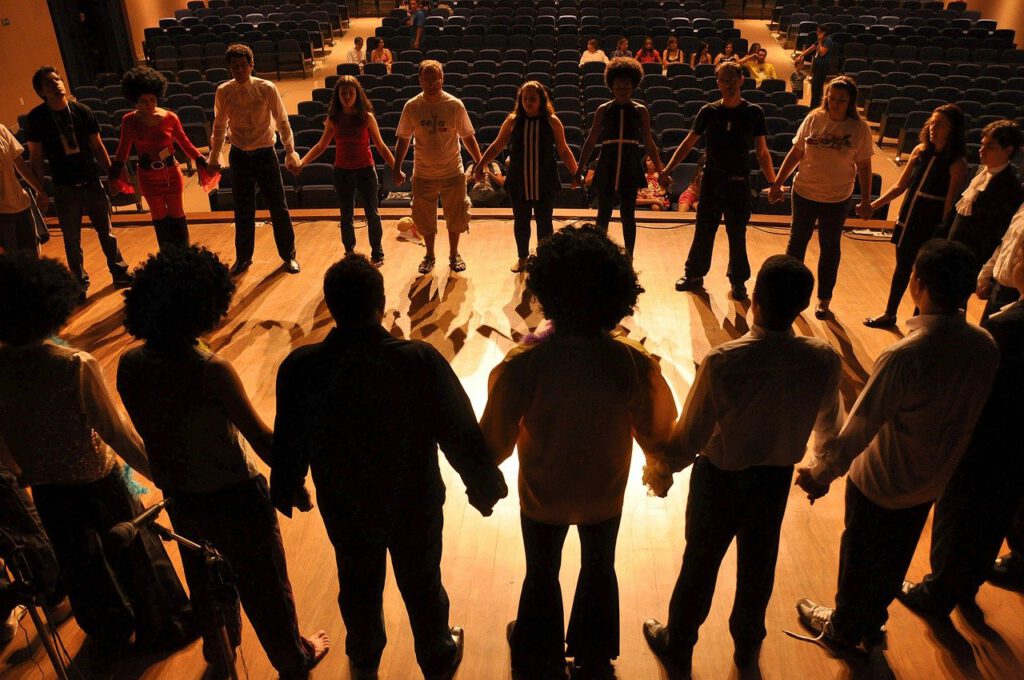 This workshop takes 2 hours. We'll do games, role plays and scenes in Dutch. All levels of Dutch are welcome. Experience with improv is not necessary.
In the workshop, you will:
Practice your Dutch in a non-judgemental environment
Use games and exercises to get your creative brain going
Do roleplays of familiar and not-so-familiar situations
Speak Dutch 'freely', without second-guessing yourself
Have fun along the way
Sign up for the next workshop!
Frequently asked questions
What level of Dutch should I have?
All levels are welcome. If you can order a coffee in Dutch, you will be fine.
Do I have enough experience in improv?
You don't need to have any experience with improvised theater, but you are also welcome if you have a lot! We will do simple games that are fun for all levels.
Will you be teaching us Dutch?
Nope. You will try out your Dutch and make mistakes along the way. By doing and by listening to others doing scenes in Dutch, you will pick up new words and grammar. And most importantly: it helps you to be more confident speaking Dutch.

Where and when is this course taking place?
This course takes place in Buurtcentrum de Leeuw, Samuel van Houtenstraat 1, 3515 EA Utrecht. Lessons are on Thursdays from 8pm – 10pm.

This all sounds very scary to me. Should I sign up?
Of course it is scary! Learning something new is always scary. I can't make it a lot less scary for you, but I will try to create a safe environment for you to learn in. And I'll give you all the credits for being scared and doing it anyway.